November 30, 2017 Table Rock Lake Fishing Guide Report Branson, MO
Lake Level 914.3
Normal Pool 915.0
Water Temp 56-60 degrees
It's been an interesting fall for the bass fishing on Table Rock. Shallow fish on the bank seem to be few and far between. They'll be a few to be caught on the dark windy days tight to the bigger rock banks on a spinnerbait or wiggle wart. On the flat gravel points I've been catching some smallmouth on a 3/8 ounce football jig in a PB&J color or slowly swimming an underspin. These fish are coming out of  10′-15′ of water.
The deep bite is right on track for this time of year. The Kentuckies are biting real well in the James, Shell Knob area and Long Creek on the flat gravel points right off the bottom. Move around on the search looking for them anywhere from the 30′ out to 50′ range. A lot of the fish will be locked on bottom but once you catch one and get the school excited they'll be easy to spot. My best bait's been a 1/2 ounce white spoon bounced off the gravel bottom. If the fish are turn tail to the spoon try a green pumpkin or brown/purple lam Chomper's 4" drop shot worm. I'm not sure why but I've seen lately wacky rigging the worms getting more bites rather than nose hooking them.
Around the Dam and Kimberling City area's some shad and bass are beginning to show up in the middle and back ends of the larger creek arms suspended in the trees. When it cools down this bite will get better and better.  Also crappie are beginning to bite in the James along the bluff and channel swing banks around pole timber 8′-20′ deep on red and white, blue and white 1/16th ounce jigs.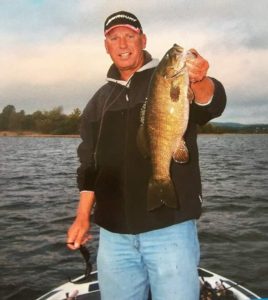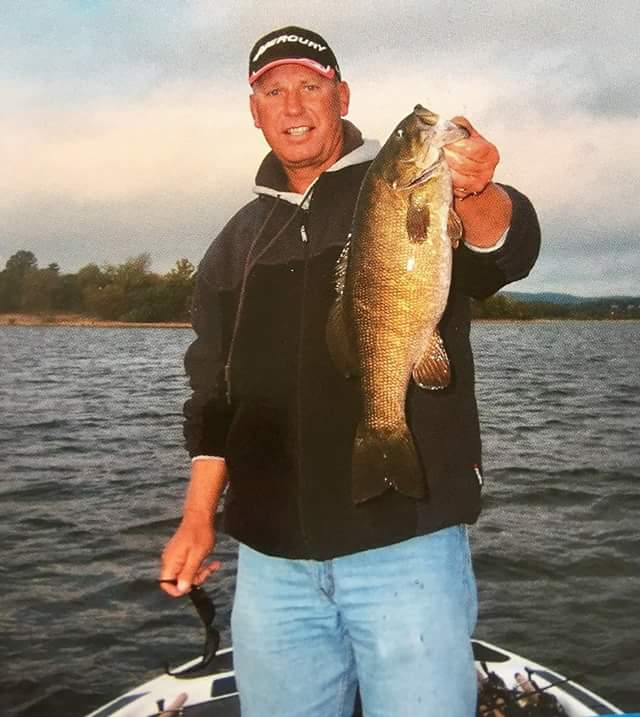 In Memory of one of the best fishermen and best of men,
Gone but never forgotten.