June 8 2018 Table Rock Lake Fishing Guide Report Branson MO
Lake Level 917.1
Normal Pool 915
Water Temp 80-83 degrees
What a great week it's been for the  fishing on Table Rock Lake!  All ends of the lake seem to be fishing equally as well on early morning topwater action and deeper summer time patterns.  Get out early as possible on the main lake points and bluff ends in or around timber for some good bass coming up exploding a 110 sized whopper plopper,  Zara spook and Cordell jointed red-fin. Bigger rock banks closer to deeper water seem to be better than the flat gravel for the top water but a bite can come anywhere. Also still catching a few smallmouth swimming a smoke single tail grub on the open gravel banks but fewer and fewer each day. Certain areas from the dam to Kimberling City fish have been schooling shad on top but few and far between of the busting action. Once the big bright sun comes up switch up and prepare to drop shot . Start searching the long gravel points from the dam to Campbell point areas. Start out in 20′ to 25′ looking for fish on or near bottom. Use 4″ Chompers drop shot worms in watermelon candy and brown/purple lam.  Later in the morning start looking out towards to the 30′ range or suspended over deep trees. I've noticed some but not a lot of suspenders so far but that'll get better as it gets later in summer.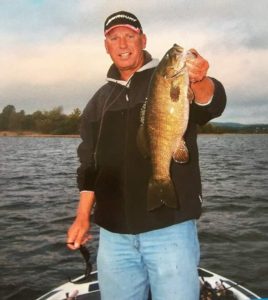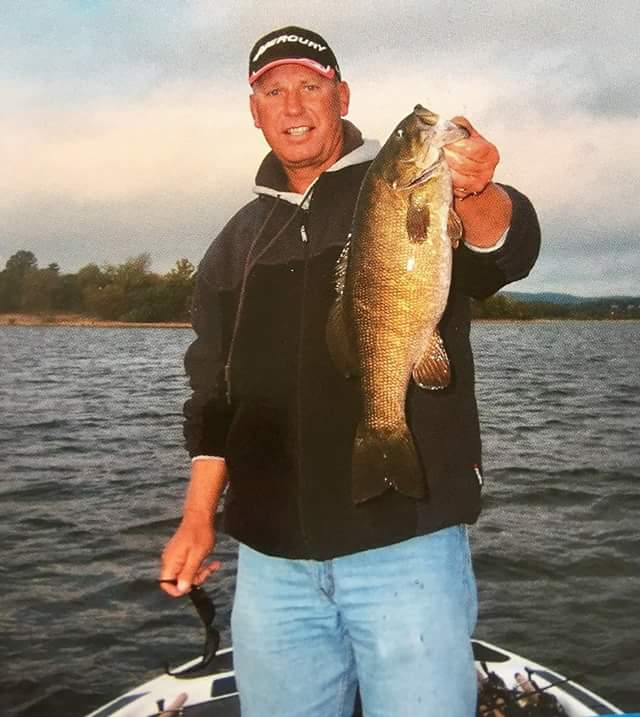 In memory of one of the best fishermen and best of men,
gone but never forgotten.